Sarah Nizzi
President
Sarah Nizzi is originally from central Iowa and is a graduate from Drake University with a bachelor's of science in environmental science. Currently, she is employed by the Xerces Society as a Pollinator Conservation Specialist, NRCS Partner Biologist for the state of Iowa. Sarah first became interested in native plants as a student at Drake, thanks to her amazing professors. Oak savannas, tallgrass prairie, and wetlands all share a special place in her heart. In her free time she volunteers for other conservation non-profit groups and enjoys fishing, kayaking, biking, and writing. Sarah was elected president in 2021.
Thomas Scherer
Vice President
Greetings, Thomas Scherer here. I am truly privileged to be on the INPS Board and serve alongside a very special group of people who are dedicated to the Natural World of Iowa.
My love of wildflowers and prairie helped me become involved with several Iowa Conservation Organizations: Iowa prairie Network, Racoon River Watershed Association, Iowa Natural Heritage Foundation, and of course the Iowa Native Plant Society.
I hope to share this Iowa Natural World with people and let them experience a peace that can be found in nature.
Kind regards, Thomas J Scherer
Dianne Blankenship
Secretary
Dianne was always an outdoors person when growing up. At the University of Nebraska-Lincoln she met and married Bill and earned a BA in Math and Econ. Then there were four years in NYC, including a year working on Wall Street, where she realized she wanted to be a teacher. She earned an MA at the University of Rochester, New York.
Arriving in Sioux City with two little kids, she secured a part time teaching position where she learned about the Loess Hills Prairie Seminar. Her family attended and within a year, she and Bill were hooked on prairie and native plants.
Through fundraising, writing grants, leading field trips, and doing talks, Dianne initiated efforts to preserve two prairies (286 acres total) within Sioux City resulting in the early education of the public about prairie and the loess hills. While teaching school for 28 years, she was also active in many organizations, which continues in retirement.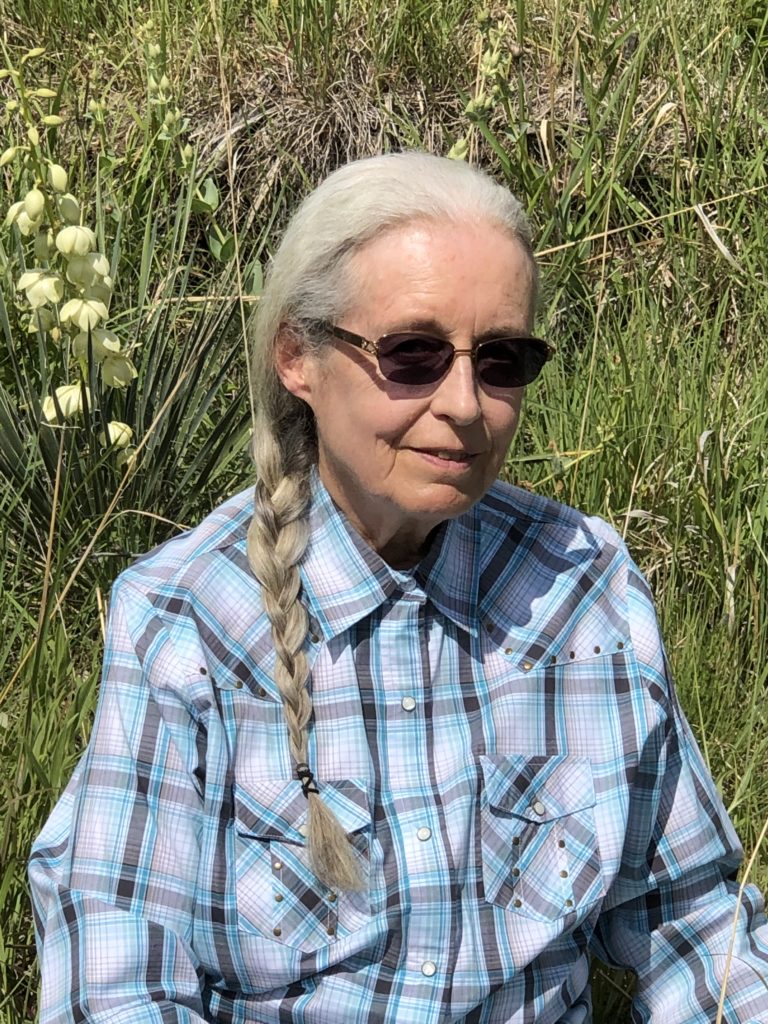 Lael Neal
Treasurer
Lael grew up in the mountains of southern California and from a very young age knew that she wanted to "get paid to play outside." The wild spaces in which she grew up instilled a deep sense of conservation and preservation for wild spaces. After moving to the midwest to attend the University of Iowa, she quickly fell in love with the prairie. She currently works for Polk County Conservation as a Natural Resource Technician where her main tasks are land management and native habitat restoration. When she isn't working, you can find her gardening, biking, backpacking, hiking, or botanizing.
Deb Lewis
Newsletter Editor
Deb Lewis moved to Ames in 1984 to become the Curator of the Iowa State University Herbarium (later renamed as the Ada Hayden Herbarium to honor Dr. Hayden). This was just after she received her Master's in Botany from the University of North Carolina. Since she had previously lived in forested areas in Texas, Arkansas and North Carolina, most of her research interests and time have been spent studying the woodland flora in central and Northeast Iowa. Yet she also has an appreciation of Iowa's prairies, as well, including as a participant and presenter at the Loess Hills Prairie Seminar. How could she not come to appreciate prairies as she discovered the determined efforts of Ada Hayden to protect them? As an undergraduate student, Deb was encouraged by her adviser at Arkansas Tech University to become a charter member of the Arkansas Native Plant Society. This opened her to the possibilities of starting an Iowa Native Plant Society around 15 years later, with the enthusiastic support of Bill Norris as they co-founded the INPS in 1995.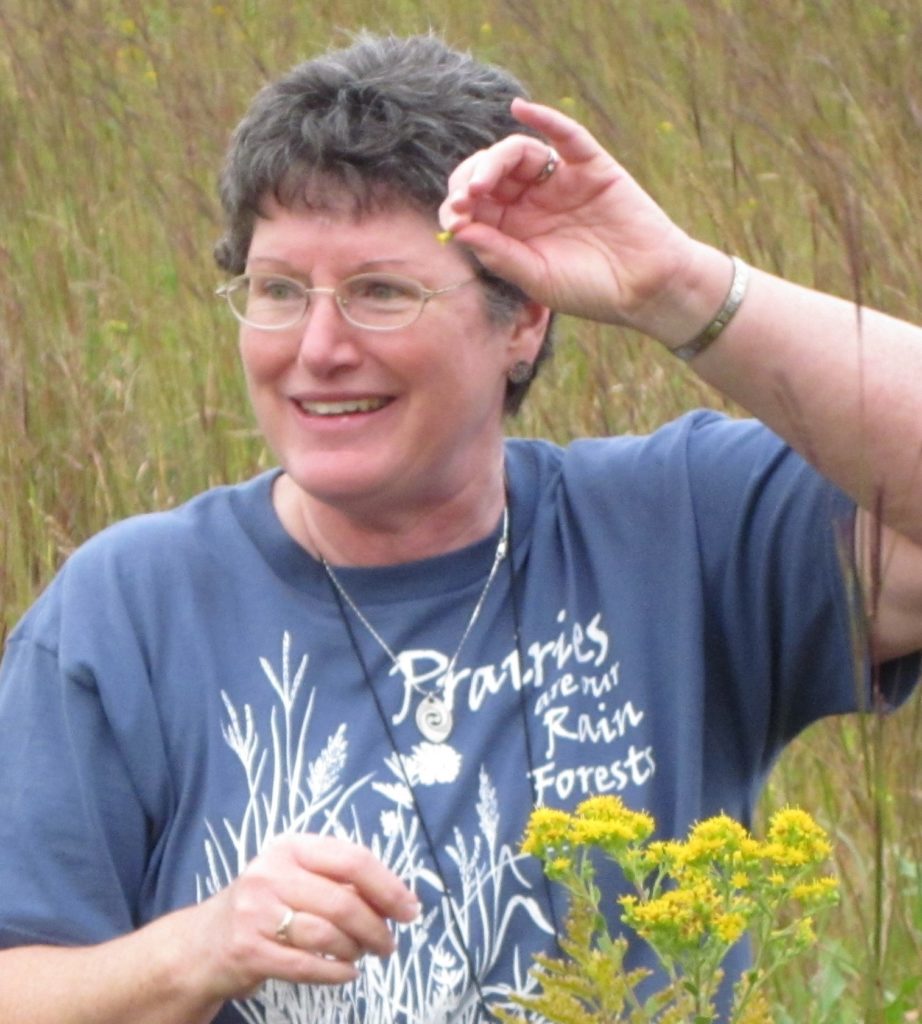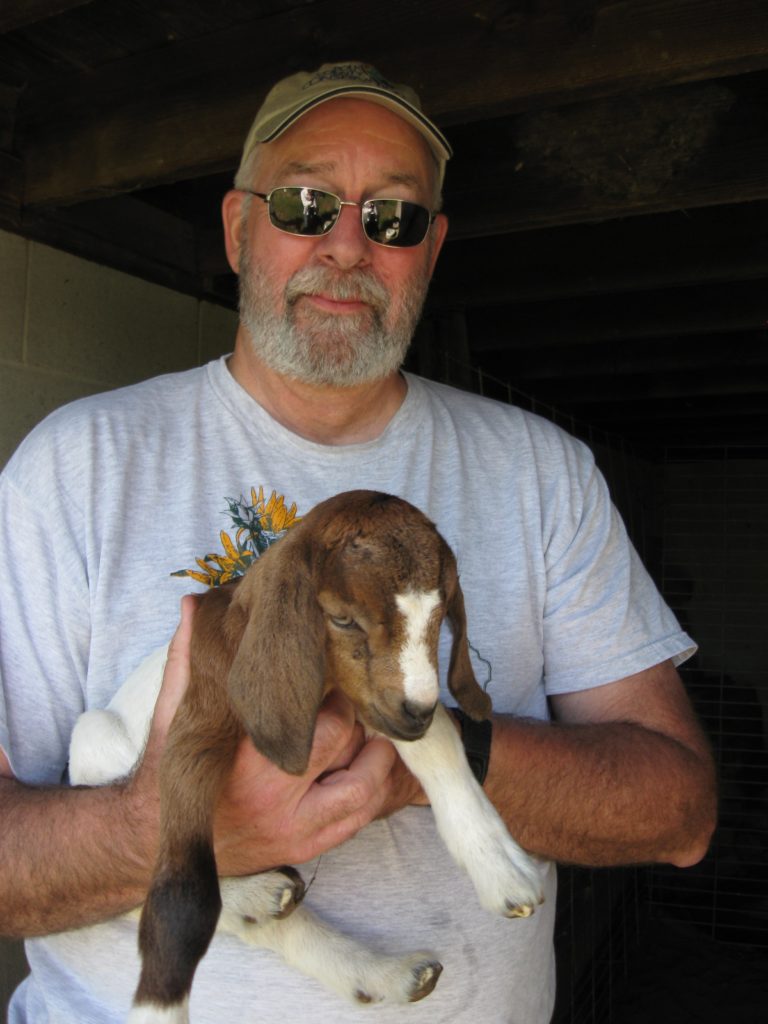 Loren Lown
Loren has been a conservationist most of his life. He grew up along the Iowa River near Iowa Falls and kept that love of wild places all of his life. After a career in conservation, during retirement, he is often found in a wetland, grassland or woodland – when he isn't spoiling grandchildren.
Connie Mutel
Connie Mutel is a long-time member and supporter of INPS and has been instrumental in forming and managing the INPS grants programs (now managed by Molly McNicoll), as well as general decision-making about INPS initiatives. Connie is a lifelong plant lover with training in plant ecology. Her passion for nature has been primarily expressed through her books about the natural world and restoration ecology, including a number of books specific to Iowa's natural history (see the University of Iowa Press website for a listing of Connie's Iowa-based books: https://www.uipress.uiowa.edu/people/cornelia-mutel
Carl Kurtz
Carl is from central Iowa and lives on his family farm in Marshall county. Carl holds a bachelors of science in fish and wildlife biology from Iowa State University. Carl's current occupations include being a naturalist and farmer. Through this work he conducts native prairie seed sales, tallgrass prairie reconstruction, freelance writing, photography, and lecturing. Sharing the wonders of the outside world is a passion of Carl's. He has given workshops on prairie reconstruction, photography, and held prairie walks on his property.
Pauline Drobney
Recently retired from Neal Smith National Wildlife Refuge Liaison at Iowa State University.
Molly McNicoll
INPS Grants contact
Associate Professor of Biology and Natural Areas Land Manager at Luther College.